HOW TO COMMISSION A PAINTING: CASE STUDY WITH JILL & BRAD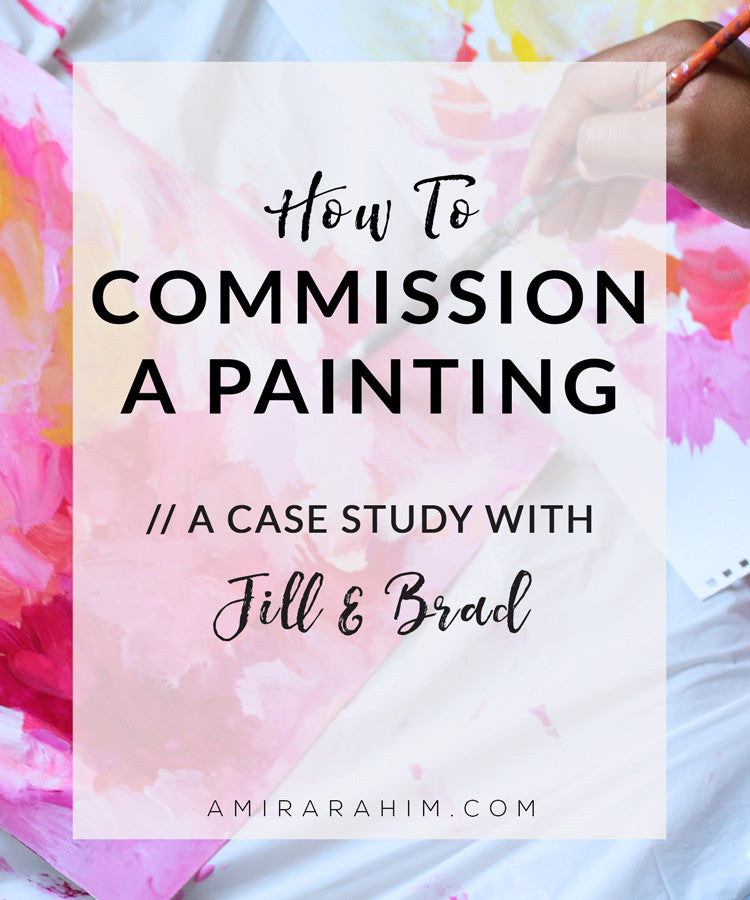 Today on the blog, I want to share a peek into the journey of commissioning a custom painting, particularly, what that process is like for both the collector and me, the artist. In addition to working on original paintings to stock my shop throughout the year, I take on special projects for clients and collectors who are looking for something more tailored. Just like your favorite item of clothing, when something is made especially for you, you can never tire of it. 
I love working on commissioned paintings because it's so much more intimate and dynamic. Earlier this year, couple Jill and Brad contacted me after finding my work online and decided to create something unique. They are newlyweds from Canada turned expats in UAE, and so that's how our paths crossed.
Jill and Brad decided to skip the wedding registry and commemorate their union with a custom piece of art instead. Pretty cool, right? You can imagine the honor to receive such a request, their first time commissioning a painting, and their first piece of art together as a couple. Now the only question was, what do we create together?
Amira Rahim